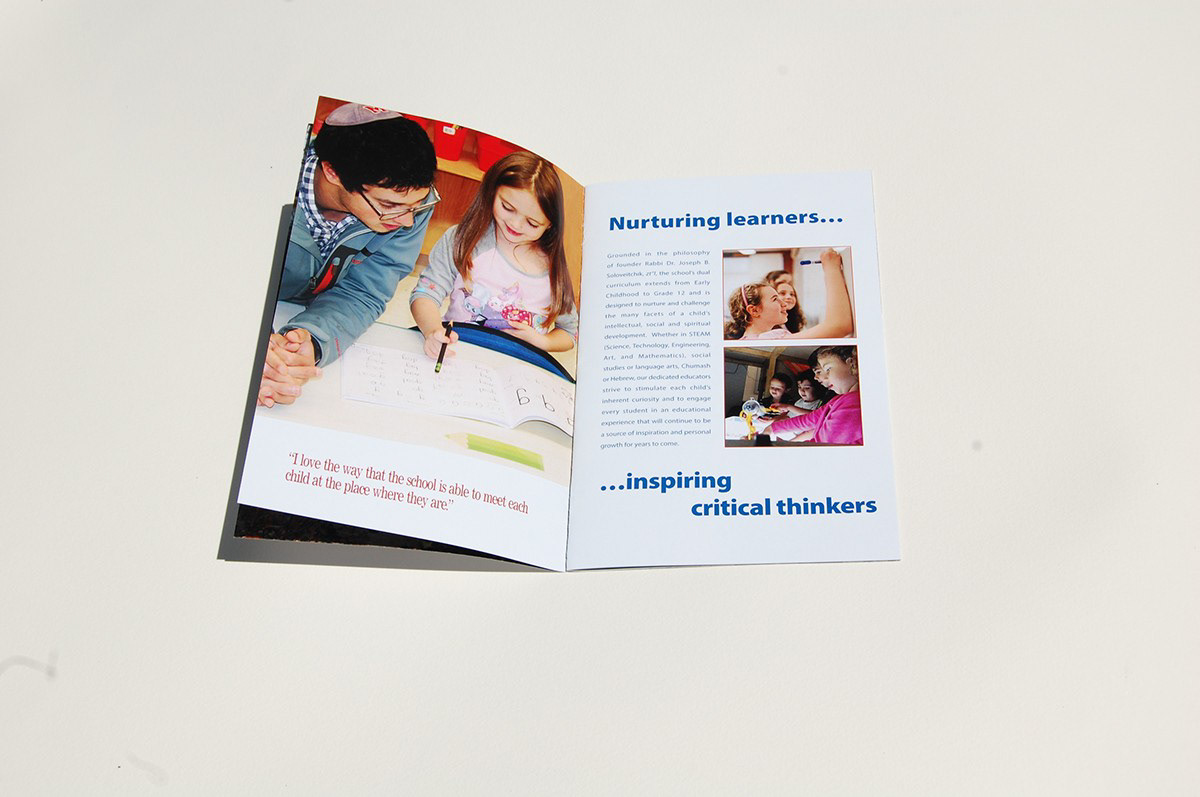 PROBLEM:
Maimonides School, the oldest Orthodox day school in New England, needed a new admissions brochure to recruit prospective parents as well to retain current families. It was strongly believed that the image of the school needed to be updated in order to be competitive with similar schools in the area. While its longevity (75 years) reinforced its deep roots in tradition, it was critical (and challenging) to also position the school as being on the cutting edge of current best practice in education. 
TEAM:
I worked as part of a cross-functional team, collaborating with the Admissions Director, Director of Engagement, Director of Institutional Advancement, Development officer, Director of Community Engagement, Board members, parent volunteers and the Head of School.
RESEARCH:
We brought in groups of parents at different stages of the process, incorporating their feedback along the way and sought input from faculty and staff. We also reviewed brochures from many independent schools. 
SOLUTION:
One of the most important goals for the new brochure was to communicate the key messages about the unique qualities and strengths of the school and its students and faculty. 
Previous brochures contained a section for each grade level or division, which was a logical way to organize the material.  However, in that format, the first impression is that the school offers an education to children from ages pre-school through 12th grade. We wanted this brochure to emphasize critical thinking, nurturing of individual learners with hands on learning, expanding horizons with extra-curricular and co-curricular activities.
The decision was to use the key messages as the means of organizing the brochure, and to use large, engaging photographs that communicated the messages even before you read the text. 
In flipping through the book the first impression is indeed the communications of the key messages and the large page photographs of students actively engaged in hands-on learning, accompanied by testimonials from teachers, parents, students and alumni. The accompanying text offers information about how those concepts are implemented at different grade levels.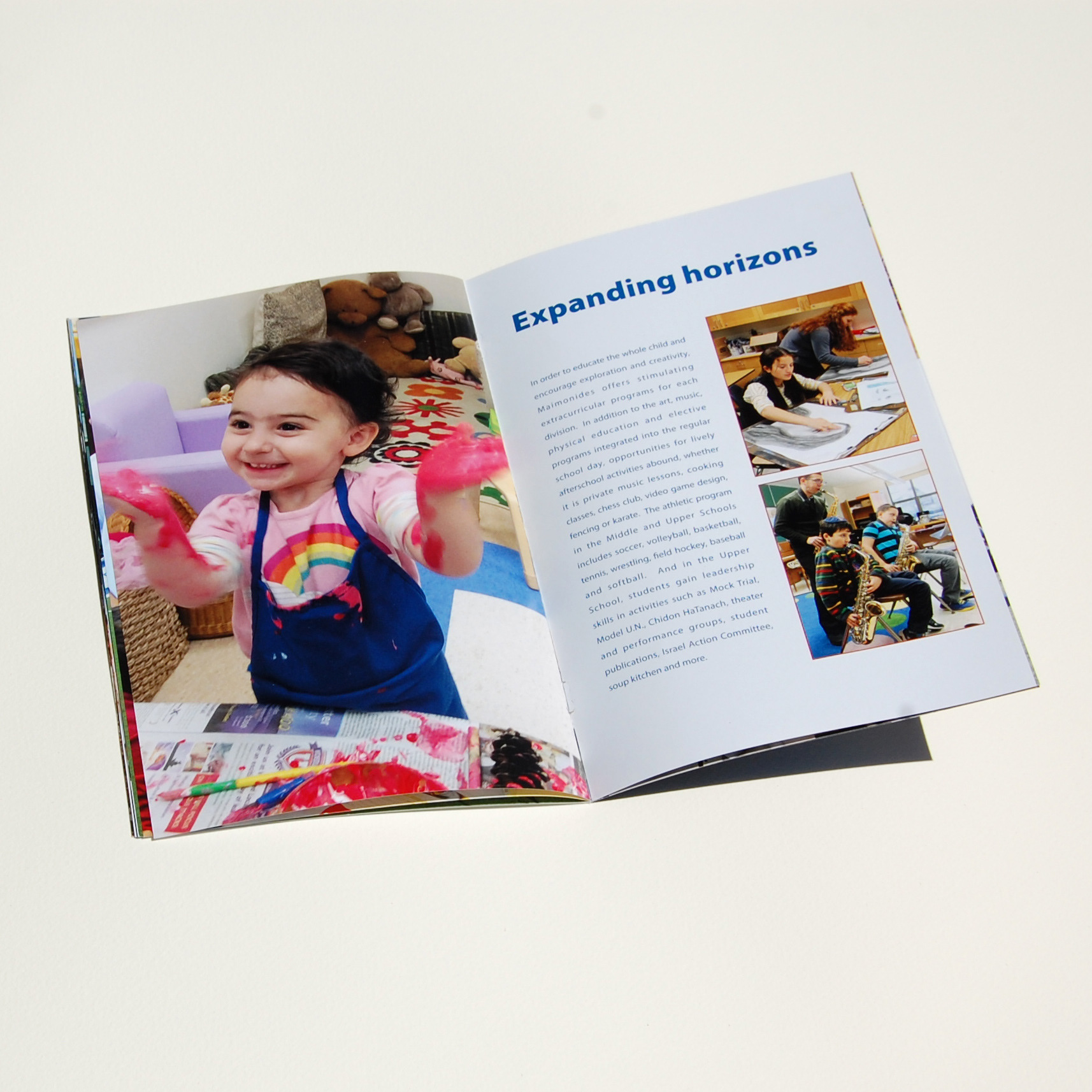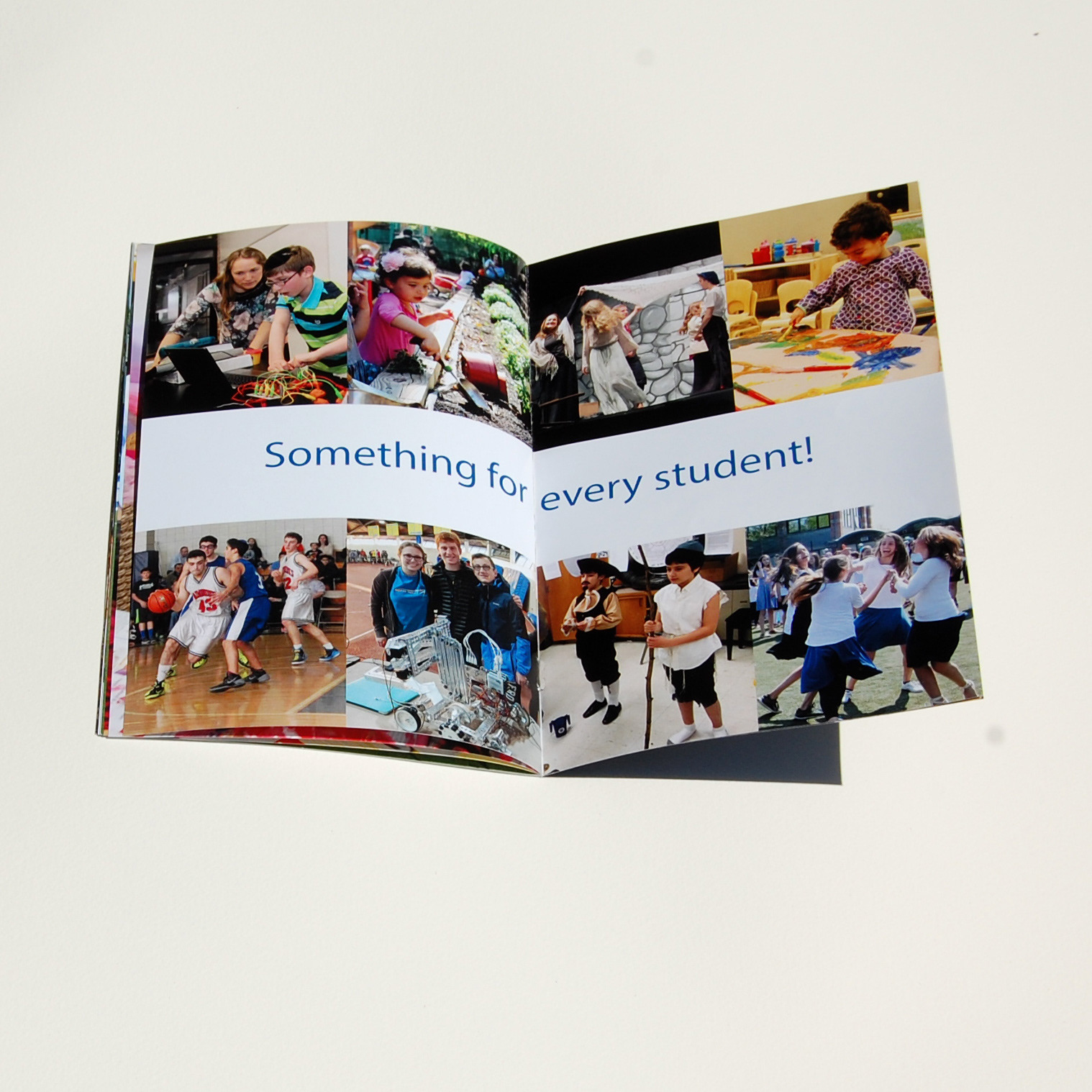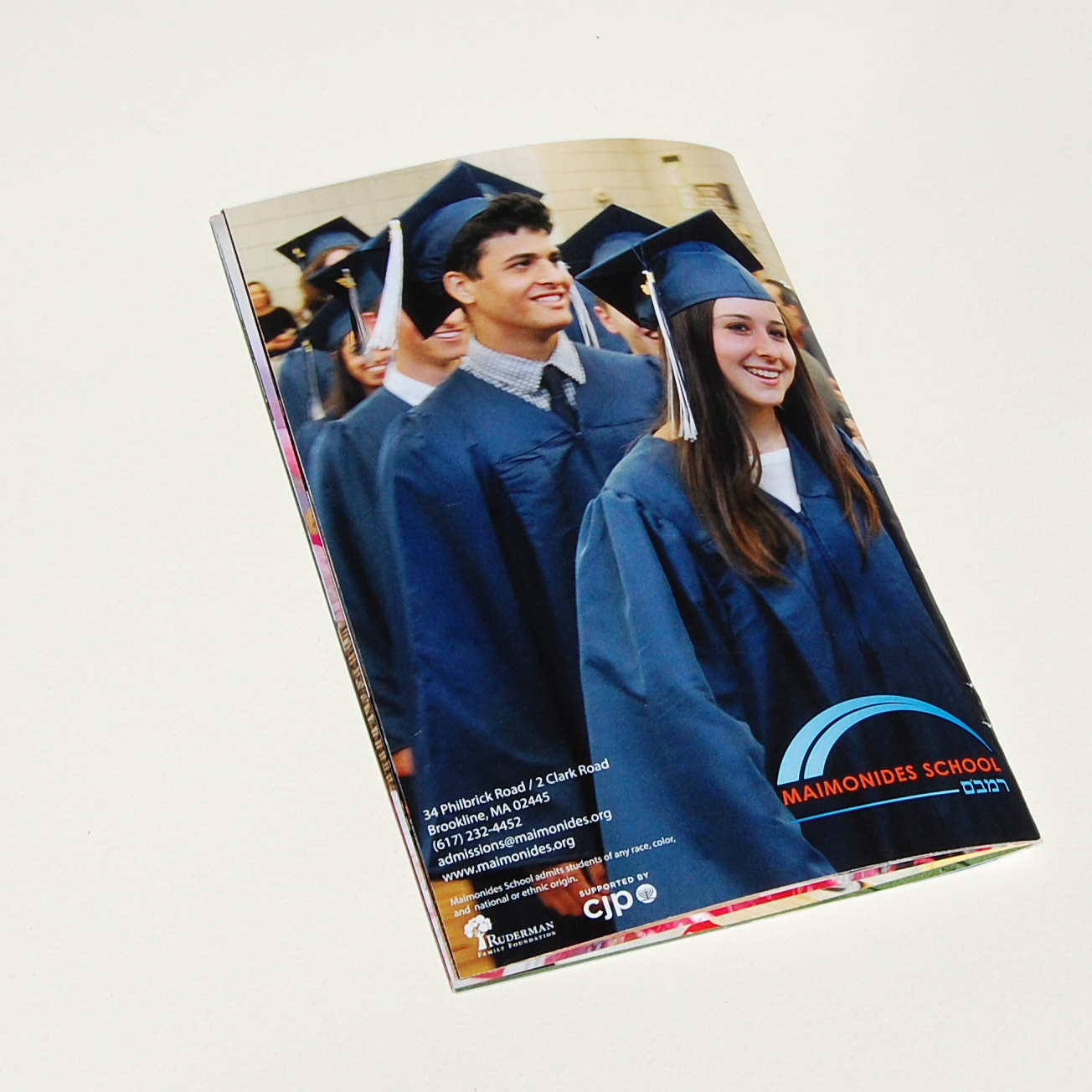 RESULT:
The brochure was very well received. The goals for the brochure were met. It was an effective tool for both recruitment and retention.
It was a successful admissions season, exceeding expectations for enrollment. 
Current families felt good about having their children enrolled in the school and being reminded of the rich educational experiences being provided for their children.